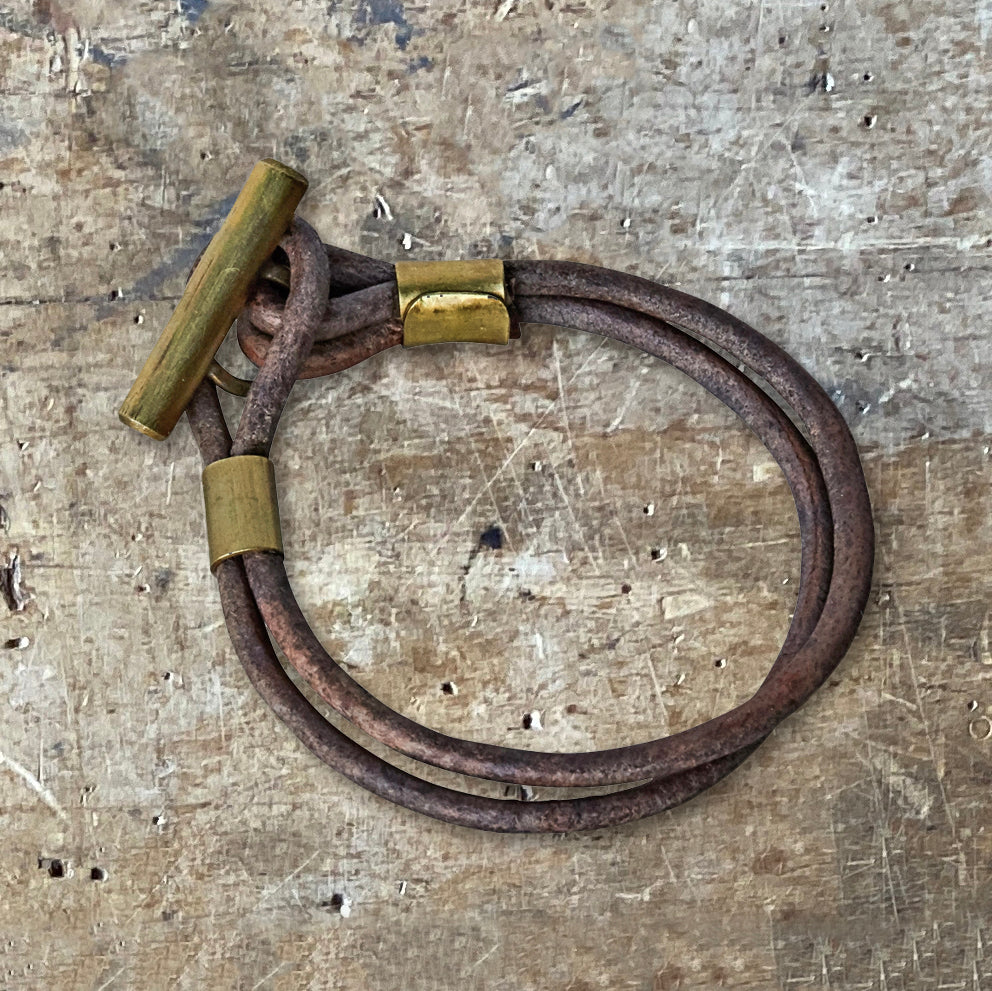 Leather + Brass Bracelet
$ 28.00
We have run out of stock for this item.
For those who like it rugged and sophisticated. 
This one-size fits all Leather and Brass Bracelet features a toggle closure and fits most men and women's wrists. 
Natural materials age well over time
Toggle tension makes it easy to get on an off
Small batch supply -- only 2 left!